Get the smile of your dreams at Keels Family & Cosmetic Dentistry. Our expert cosmetic dentists are dedicated to giving you the best quality of care. We know that every patient is unique, so we offer personalized treatments to cater to your specific dental needs and goals. Whether you're looking for veneers or teeth whitening, we have you covered. Let us help you rock that gorgeous and healthy smile you've always wanted.
Cosmetic dentistry is an art and science, requiring a great deal of skill and expertise. Our team has the training and experience to bring out the best in your smile. We use only state-of-the-art dental equipment and materials, allowing us to provide effective treatments that are also safe and comfortable.
We don't just make pretty smiles, we take care of your oral health for the long run. We offer consultations to discuss your treatment goals and develop a plan that works for you.
If you're looking for a cosmetic dentist in Duncan, SC, feel free to call us today!
Our Clear Aligners services offer a discreet and convenient way to straighten your teeth without the need for traditional braces. Forget about those annoying metal wires and brackets! It's time to start the journey towards a perfect smile that will boost your confidence.
What are Clear Aligners?
Clear aligners is a modern dental treatment uses a lineup of sleek, see-through aligners to transform your smile. Individually crafted to fit your teeth perfectly, these removable aligners work their magic discreetly, leaving others none the wiser. Say goodbye to bulky braces and hello to a more confident you.
Personalized Treatment Plan
At Keels Family & Cosmetic Dentistry, we believe every patient's smile is unique. That's why we create a personalized treatment plan just right for your dental needs and smile goals. We'll conduct a comprehensive assessment of your teeth using digital scans and X-rays, to create a 3D model of your teeth. Using advanced technology, we will design a series of custom aligners that will gently shift your teeth into their proper alignment over time.
Advantages of Clear Aligners
Discreet Appearance

: With clear aligners, you can straighten your teeth without anyone even noticing. They're practically invisible, so you don't have to worry about drawing attention to your orthodontic treatment.

Removable Convenience

: Clear aligners are way cooler than old-school braces because you can take them out whenever you want. That means chowing down on all your favorite foods without any restrictions and keeping up with your oral hygiene routine like a boss.

Comfortable and Smooth

: The aligners are made from a smooth plastic material, ensuring a comfortable fit with minimal irritation to your cheeks and gums.

Predictable Results

: Through advanced digital planning, you can visualize the transformation of your smile before even beginning treatment.

Fewer Dental Visits

:

Clear aligner treatment typically requires fewer in-office visits than traditional braces, making it a convenient option for people with tight schedules.
Don't let misaligned teeth keep you from smiling with confidence. Experience the transformative power of clear aligners at Keels Family & Cosmetic Dentistry. Let us know if you want a beautifully aligned smile with our personalized Clear Aligners services.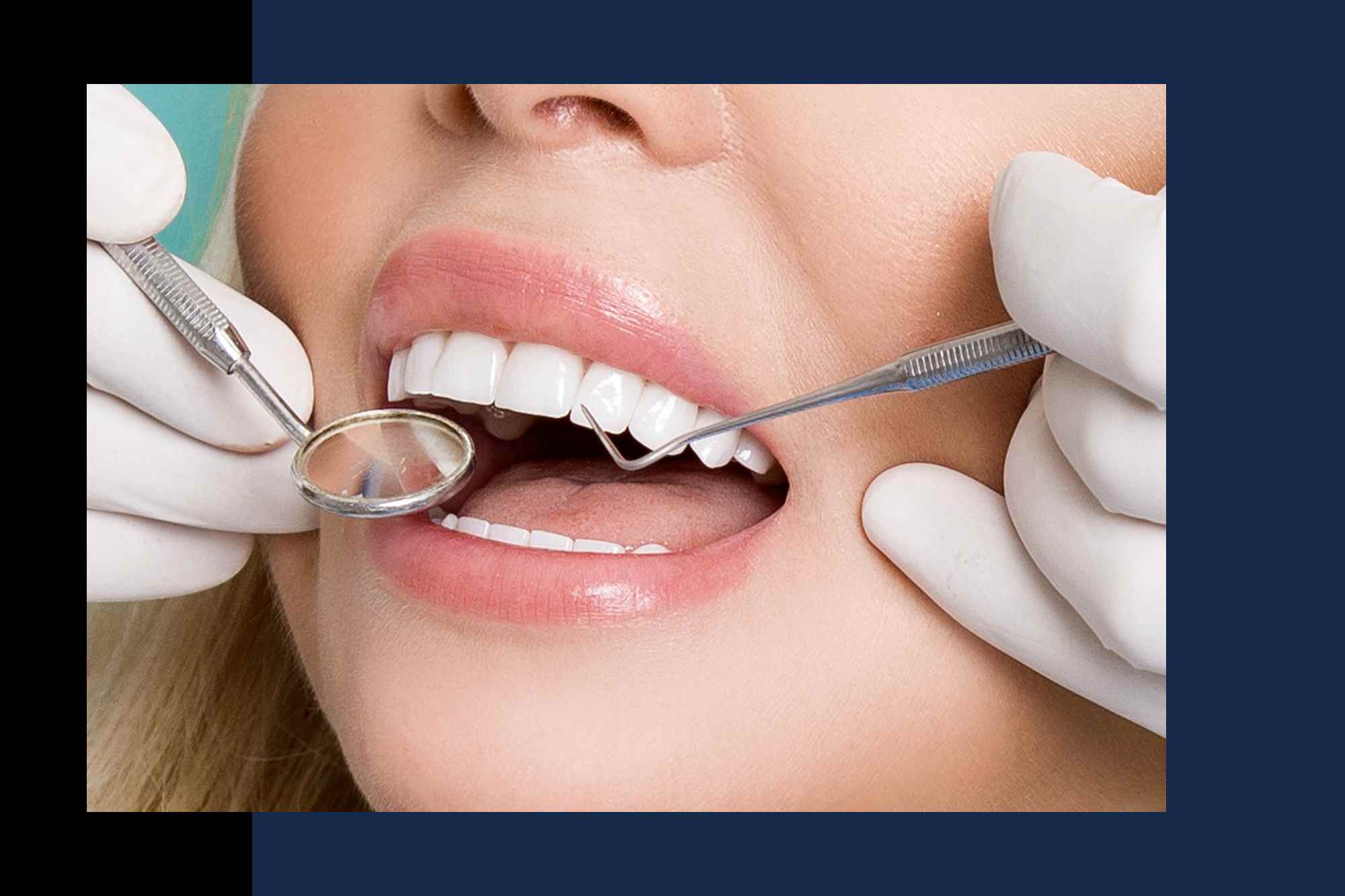 Our Veneers services offer a transformative and customized solution to enhance the appearance of your teeth and create a stunning smile you'll be proud to show off.
What are Veneers?
Veneers are thin, custom-made shells made from high-quality dental porcelain or composite resin. They are designed to cover the front surface of your teeth to improve their appearance. Veneers are an excellent option for addressing a range of dental issues, including teeth that are stained, chipped, misshapen, or have gaps between them.
Personalized and Natural-Looking Results
At Keels Family & Cosmetic Dentistry, we understand that every smile is unique, and our Veneers services are tailored to your specific needs and preferences. Our skilled cosmetic dentists will carefully assess your teeth and discuss your smile goals to create a personalized treatment plan that achieves natural-looking results.
Advantages of Veneers
Enhanced Aesthetics

: Veneers can dramatically improve the appearance of your teeth, enhancing their color, shape, and overall symmetry.

Versatility

: Veneers can be used to address various cosmetic concerns, such as discoloration, gaps, chips, and minor misalignments.

Conservative Treatment

: Veneers are a conservative cosmetic option, requiring minimal alteration to your natural teeth.

Stain-Resistant

: Dental porcelain veneers are highly resistant to staining, providing you with a long-lasting, bright smile.

Durable and Long-Lasting

: With proper care, veneers can last for many years, making them a cost-effective investment in your smile.
At Keels Family & Cosmetic Dentistry, we use advanced technology and precise color matching to ensure that your veneers blend seamlessly with your natural teeth, providing a beautifully enhanced yet authentic smile.
Keels Family & Cosmetic Dentistry offers teeth whitening services that is safe, effective, and personalized solutions to brighten your teeth and restore their natural brilliance.
Why Teeth Whitening?
Over time, our teeth can become stained and discolored due to various factors, including:
Dietary Habits

: Consuming dark-colored foods and beverages, such as coffee, tea, red wine, and certain fruits, can lead to teeth staining.

Tobacco Use

: Smoking or using tobacco products can cause stubborn yellowish-brown stains on teeth.

Age

: As we age, the enamel (the outer layer of the teeth) gradually wears down, revealing the yellowish dentin underneath.

Poor Oral Hygiene

: Inadequate oral hygiene can lead to the buildup of plaque and tartar, contributing to tooth discoloration.
Our Professional Teeth Whitening
At Keels Family & Cosmetic Dentistry, we offer professional teeth whitening treatments that are safe, effective, and tailored to meet your unique needs. Our experienced dental professionals will assess your teeth, discuss your desired level of whitening, and recommend the most suitable teeth whitening option for you.
Technology
Technology has revolutionized nearly every aspect of human life, and dentistry is no exception. In recent years, dental technology has advanced significantly, enhancing the quality of dental care, improving patient experiences, and allowing for more precise diagnoses and treatments.
At Keels Family & Cosmetic Dentistry, we embrace cutting-edge dental technologies to provide our patients with the best possible care and outcomes. We make sure that we have the latest and advanced dental tools and equipment to provide our client's with the best dental services.
Give us a call today!
Your Cosmetic Dentist in Duncan SC
In case you have a broken or severely decayed tooth, dental crowns work best to repair such a problem. Dental crowns are crafted from different materials depending on your needs and preferences. In some cases, bonding is also used to help cover a tooth with a severely decayed or damaged surface. Every aspect in our cosmetic dentistry process has its uniqueness and protocol. But overall, the main objective of cosmetic dentistry include:
Repair broken teeth; replace missing teeth; and rejuvenate stained or chipped teeth.
Replace silver amalgam fillings with non-metal or tooth colored fillings.
Replace old silver amalgam fillings that have a higher risk of leaking mercury to the body which can cause health problems.
Apply dental bonding to cover severely decayed teeth and close up gaps between teeth. Dental bonding is typically made from composite resin material.
Apply porcelain veneers to give you a more appealing and natural looking smile. Porcelains are thin, custom made shells crafted from either lab created or natural materials like porcelain clay or fine ceramic powder.
No matter what the reason is for you to seek cosmetic dentistry in Duncan, SC, rest assured that we will provide your needs here at Keels Family & Cosmetic Dentistry. We can help you achieve a beautiful smile from tooth restoration to replacement. For more information on how to get started with cosmetic dentistry in Duncan, SC, all you have to do is give us a call today.
Why Choose Keels Family & Cosmetic Dentistry?
At Keels Family & Cosmetic Dentistry, we understand that people choose our practice for a multitude of reasons. Our prime location offers convenience to our valued patients, making it easy to schedule appointments and prioritize their oral health. The trust and satisfaction of our patients, who often refer friends and family, have solidified our reputation as a professional and caring dental office within our community. Our comprehensive services range from cosmetic dentistry to dental care for the entire family, ensuring that we meet the unique needs of every member. We work with various dental insurance plans to make quality care accessible. With flexible scheduling, a warm and welcoming atmosphere, state-of-the-art technology, and a commitment to patient education, we aim to provide not just dental services but also a comfortable and personalized experience. At Keels Family & Cosmetic Dentistry, we prioritize the health and well-being of our patients above all else, fostering a strong personal connection with each individual who walks through our doors.