Expert Dentists You Can Trust With Everything Dental in Welford, SC
With years of experience and a passion for oral health, our dental professionals are dedicated to delivering top-notch care that exceeds your expectations. Our team of amazing dentists is here to take care of your teeth, no matter how old you are! We offer a wide range of dental services that cover everything from regular check-ups to more complex treatments. You're in good hands with us!
We believe in building lasting relationships with our patients and ensuring their smiles remain healthy and beautiful for a lifetime. No matter if you just need a regular dental check-up or something more complicated, our awesome team of experts is here for you. We'll make sure to give you the personalized and caring treatment that you deserve.
At our practice, we use the latest technology and tools to ensure a comfortable, safe experience for all of our patients. We get it, everyone has their own dental needs and worries. That's why we're all ears when you talk about your oral health. We'll listen carefully to your concerns and recommend personalized treatments just for you.
If you're ready to get the smile you've always dreamed of, come see us at Keels Family & Cosmetic Dentistry. Contact us today for more information! 
Nestled in the heart of the picturesque Welford, SC, our dental practice takes pride in being an integral part of this vibrant community. With this small town, it's easy to get to know your neighbors and feel like you're part of a tight-knit community. Plus, there's plenty to do in town! 
The public library offers free books and has activities for all ages, including a monthly storytime for kids. There are also several parks and recreational areas to explore, such as the Benfield Park & Wildlife Refuge, which has trails and fishing spots. 
The town also hosts numerous community events throughout the year, like concerts in the park or holiday-themed festivals. So come on down to Welford and experience some Southern hospitality! Welford boasts a rich history and a warm, welcoming atmosphere, making it an ideal place to live, work, and raise a family. 
Our commitment to exceptional dental care aligns perfectly with the values and character of Welford, and we are grateful for the opportunity to serve the dental needs of its residents. At Keels Family Dentistry, we prioritize the comfort and satisfaction of our patients, ensuring that every visit is a positive and enjoyable experience.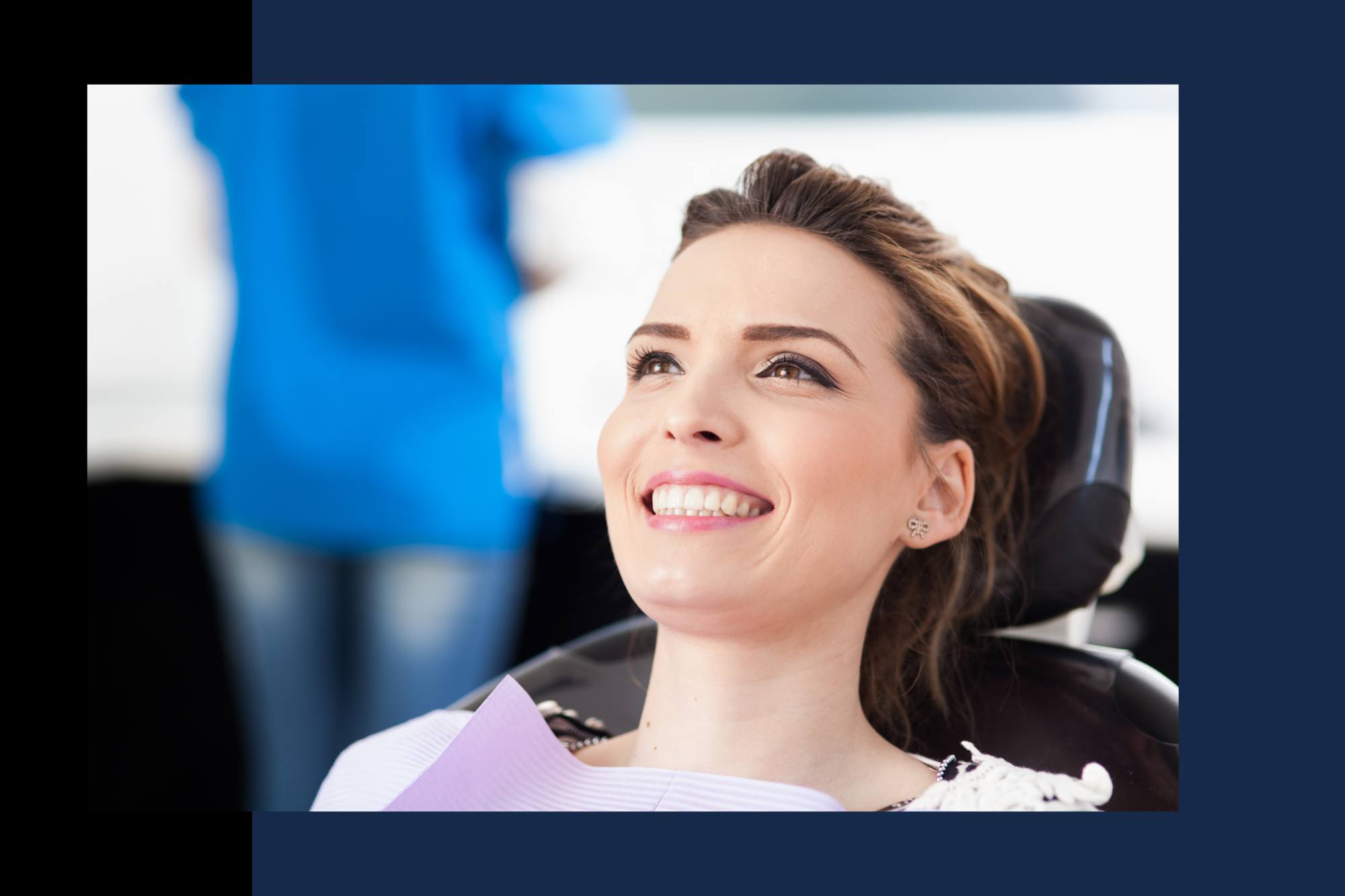 Our General Dentistry Services
At Keels Family Dentistry, we offer a comprehensive range of general dentistry services to address various dental concerns. We're all about keeping your smile healthy and beautiful. Whether it's regular check-ups or more complex treatments, we've got you covered! Our goal is to make sure you're happy with your pearly whites.
Our services include:
Wisdom Teeth Removal
Wisdom teeth, also known as third molars, often emerge during late adolescence or early adulthood. However, they can sometimes cause issues such as misalignment, impaction, and overcrowding. Our experienced dentists perform safe and efficient wisdom teeth removal procedures to alleviate discomfort and prevent potential complications. With modern techniques and a focus on patient comfort, we ensure a smooth and stress-free extraction process.
Tooth Extraction
In some cases, tooth extraction may be necessary to protect the overall health of your mouth. This procedure is commonly performed for severely decayed or damaged teeth, advanced gum disease, or in preparation for orthodontic treatment. Our gentle approach to tooth extraction minimizes discomfort and promotes a quick recovery, leaving you with the best possible oral health.
Dental Exam
Regular dental exams are fundamental to maintaining optimal oral health. During these comprehensive check-ups, our dentists thoroughly examine your teeth, gums, and mouth to detect any signs of dental issues. Early detection allows us to address problems before they escalate, saving you from potential pain and expense down the road. Our commitment to patient education means that we take the time to discuss any concerns and provide personalized advice on oral hygiene practices.
Root Canals
When the pulp of a tooth becomes infected or inflamed due to deep decay or injury, a root canal procedure becomes necessary to save the tooth from extraction. Our skilled dentists are experienced in performing root canals with precision and care, ensuring that the infected tooth is thoroughly cleaned and sealed, thus relieving pain and preserving the tooth's natural structure.
Periodontal Treatment
Gum disease is a prevalent oral health issue that, if left untreated, can lead to severe consequences such as tooth loss and bone deterioration. Our periodontal treatments target the underlying causes of gum disease and aim to restore your gum health. From scaling and root planing to more advanced procedures, we are dedicated to improving and maintaining the health of your gums.
Teeth Cleaning
Regular professional teeth cleaning is essential for removing plaque, tartar, and stains that cannot be effectively eliminated through regular brushing and flossing. Our dental hygienists perform thorough cleanings to keep your teeth and gums healthy, while also offering guidance on proper oral hygiene practices to maintain your smile between visits.
Tooth Fillings
When cavities form in your teeth due to decay, we provide tooth-colored fillings as an effective and aesthetically pleasing solution. Our durable tooth fillings restore the strength and function of your teeth while blending seamlessly with your natural smile.
Need More Dental Services? We Have More to Offer!
Check out some of the dental services we offer for Welford, SC locals and residents. 
Emergency Dentistry

Clear Aligners

Veneers

Teeth Whitening 

Dental implants

Dental crowns

Bridges

Dentures 

Inlays & Onlays

Full Mouth Reconstruction

Pediatric Cavity Fillings

Pulpotomies

Fluoride Treatments

Pediatric Crowns 
Why Trust Keels Family for Your Dental Needs?
Choosing the right dental care provider is crucial for maintaining your oral health and achieving a beautiful smile. Here are some reasons why you can trust Keels Family Dentistry for all your dental needs:
Experience and Expertise:

Our team of dentists has extensive experience and expertise in various dental treatments, ensuring you receive the highest quality care.

Compassionate and Friendly Staff:

Our caring and friendly staff prioritize your comfort and wellbeing, ensuring a positive and stress-free dental experience.

Personalized Treatment Plans:

We believe in individualized care, tailoring treatment plans to meet the unique needs and goals of each patient.

Commitment to Patient Education:

We empower our patients with knowledge and guidance on maintaining optimal oral health for a lifetime.

Flexible Financing Options:

We offer various payment and financing options to make dental care accessible and affordable for all.
Schedule an Appointment Today!
At Keels Family & Cosmetic Dentistry,  we believe that a healthy and beautiful smile is a lifelong asset. If you're looking for a trusted dental service provider in Welford, SC, we invite you to experience our exceptional care. 
Contact us today to schedule your next dental appointment and experience the difference of personalized, compassionate, and top-quality general dentistry services in Welford, SC. Let us be your partners in achieving and maintaining a healthy and radiant smile for life. Your journey to optimal oral health starts with us!
Why Choose Keels Family & Cosmetic Dentistry?
At Keels Family & Cosmetic Dentistry, we understand that people choose our practice for a multitude of reasons. Our prime location offers convenience to our valued patients, making it easy to schedule appointments and prioritize their oral health. The trust and satisfaction of our patients, who often refer friends and family, have solidified our reputation as a professional and caring dental office within our community. Our comprehensive services range from cosmetic dentistry to dental care for the entire family, ensuring that we meet the unique needs of every member. We work with various dental insurance plans to make quality care accessible. With flexible scheduling, a warm and welcoming atmosphere, state-of-the-art technology, and a commitment to patient education, we aim to provide not just dental services but also a comfortable and personalized experience. At Keels Family & Cosmetic Dentistry, we prioritize the health and well-being of our patients above all else, fostering a strong personal connection with each individual who walks through our doors.