Are you looking for an effective solution to replacing a missing tooth? Dental implants may be the answer you're looking for. Not only can dental implants restore the look and feel of a real tooth, but they also last much longer than traditional restoration methods!
Dental implant restoration is a specialized procedure that uses titanium tooth roots to replace natural tooth roots when teeth are lost or damaged. Dental crowns, bridges, and dentures all benefit from having these implants surgically implanted into the jawbone.
Expert dentists and other medical professionals make up our highly experienced dental implant restorations. We use cutting-edge methods and modern equipment to ensure precise placement and long-lasting results.
Whether you have lost single or multiple teeth, our dental implant restoration services can effectively restore your smile's functionality and aesthetics. Our customized treatment plans are tailored to meet each patient's unique needs, ensuring optimal comfort and satisfaction.
With dental implant restoration at Keels Family & Cosmetic Dentistry, you can enjoy numerous benefits, such as improved speech, enhanced chewing ability, prevention of bone loss, and a natural-looking smile that boosts your self-confidence.
Don't let missing teeth hold you back from living life to the fullest. Contact us today to schedule a consultation for dental implant restoration and take the first step toward reclaiming your beautiful smile.
A single dental implant is a dental restoration procedure used to replace a missing tooth. It involves the surgical placement of an artificial tooth root (implant) into the jawbone, which serves as a stable foundation for a prosthetic crown. This crown is then attached to the implant, effectively filling the gap left by the missing tooth.
The dental implant itself is typically made of biocompatible materials such as titanium. Over time, the implant fuses with the surrounding bone through a process called osseointegration, creating a strong and durable bond.
Once the healing process is complete, an abutment is placed on top of the implant, and the custom-made crown is affixed to the abutment. The crown is designed to match the color, shape, and size of the surrounding natural teeth, providing a seamless and aesthetically pleasing restoration.
Whether you've lost a tooth to an accident or decay, you can restore its appearance and function with a single dental implant from our practice. If you need dental implants, go beyond Keels Family & Cosmetic Dentistry.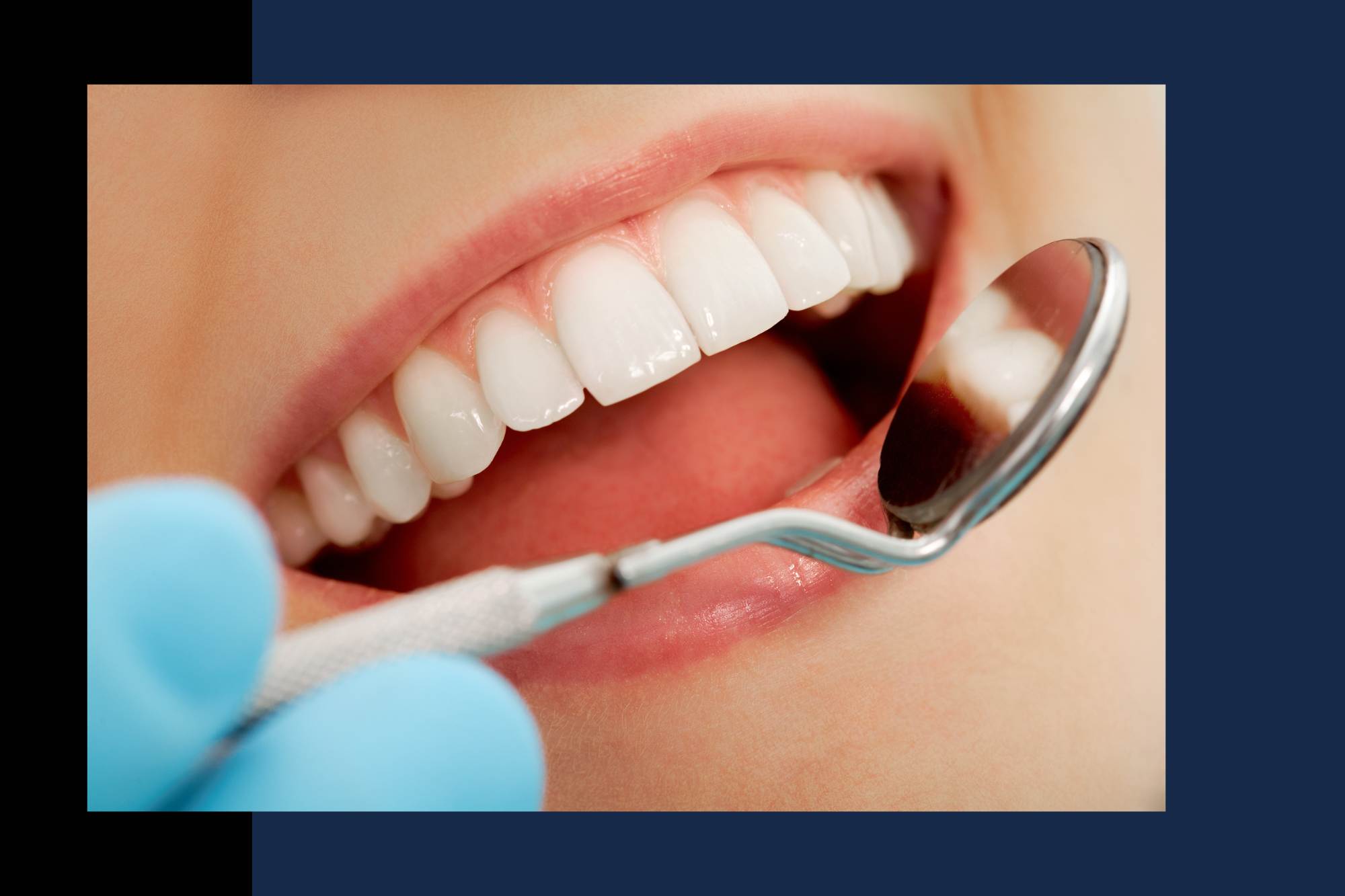 Multi-tooth Dental Implants
Multi-tooth dental implants, also known as implant-supported fixed bridges or implant-supported dentures, are a type of dental restoration used to replace multiple missing teeth in the mouth.
Traditional dental implants are used to replace individual missing teeth, but in cases where several adjacent teeth are missing or need to be replaced, multi-tooth dental implants offer a more comprehensive solution.
Our multi-tooth dental implants help patients regain their self-esteem while giving them all the advantages of having natural teeth. These implants can last a long time because they are made to blend in with your jawbone.
If you're missing two or more adjacent teeth, our experienced team will craft the right solution. Call us now to schedule a consultation if you want a beautiful, long-lasting smile.
Full Mouth Dental Implants
Full mouth dental implants, also known as full arch dental implants or full mouth reconstruction with implants, is a comprehensive and advanced dental procedure used to replace an entire set of missing or severely damaged teeth in both the upper and lower jaws. 
This treatment is suitable for individuals who have lost most or all of their teeth due to various reasons, such as tooth decay, gum disease, trauma, or congenital issues.
At Keels Family & Cosmetic Dentistry, our highly trained dental professionals have extensive experience with this cutting-edge surgery and will give you the best care possible. Our permanent implant solutions are the best option, no matter how many teeth you're losing or how much of an arch you need to replace.
If you're looking for a reliable and effective solution for missing teeth, look no further than Keels Family & Cosmetic Dentistry. Our staff consists only of highly skilled experts who have developed a specialty in micro dental implants, which offers patients an option that is both comfortable and convenient for repairing their smiles.
Compared to typical implant treatments, mini dental implants provide many benefits, including a reduction in the amount of discomfort experienced and quicker healing durations.
Mini dental implants can help you create a beautiful and functional smile, and you can trust our expert staff to give you the greatest quality care and assist you in doing so.
All-On-4 Dental Implants
All-On-4 dental implants is a specific dental implant technique used to replace a full arch of missing teeth with a fixed prosthesis. It is designed for individuals who have lost most or all of their teeth in one or both jaws and are seeking a more permanent and stable solution than traditional dentures.
The All-On-4 technique involves the strategic placement of four dental implants in the jawbone to support a complete set of prosthetic teeth. The implants are typically made of titanium, which has the ability to fuse with the surrounding bone through a process called osseointegration.
Our team of highly skilled dentists will strategically place four implants in each arch. This will provide a strong foundation for a complete set of teeth that look and feel just like real teeth. This cutting-edge treatment does away with the necessity for several operations and extended recovery periods connected with conventional implant procedures.
Same-Day Dental Implants
We offer same-day dental implants at Keels Family & Cosmetic Dentistry. We can easily and effectively replace lost teeth with these implants. Our skills and cutting-edge equipment allow us to finish dental implant procedures in one visit.
Our highly skilled specialists custom-craft each implant to match your natural teeth to restore your smile's appearance and function. Our same-day dental implants allow you to get a gorgeous, fully functional smile in hours rather than days.
Other Procedures Related to Dental Implants
At Keels Family & Cosmetic Dentistry, we understand that dental implants are not the only solution for missing teeth. We also offer some other tooth-replacement procedures, such as dentures and bridges, which can help restore your smile's natural beauty.
Dentures are custom-designed removable false teeth that fit snugly over the gums to provide a full set of natural-looking teeth. Bridges, also known as fixed partial dentures, are non-removable false teeth held in place by attaching them to adjacent healthy teeth.
Both of these procedures can replace missing teeth and offer an excellent solution for restoring the beauty of your smile without the need for dental implants. We will happily discuss the best option for you during your consultation.
In addition to providing tooth-replacement services, our team offers several other restorative dental procedures. We specialize in bonding, a process that repairs decayed teeth and improves the appearance of discolored or chipped teeth.
Our dentists can also provide strong crowns, tooth-shaped caps that fit over existing teeth to provide protection and restore strength. We also offer root canals and periodontal treatment for advanced cases of gum disease.
Contact us today for more information or to schedule an appointment with one of our highly skilled dentists.
Endosteal Dental Implants
Endosteal dental implants are titanium posts surgically implanted into the jaw to support prosthetic teeth. To guarantee a smooth procedure and the best possible outcome, our team of experienced dentists employs cutting-edge tools and methods.
If you are looking for dental implant treatments of the highest quality that will leave you feeling confident and proud of your smile, go no further than Keels Family & Cosmetic Dentistry.
Subperiosteal Implants
Subperiosteal implants are an innovative alternative for individuals who may not be suitable candidates for traditional dental implants. These custom-made implants are designed to fit securely on the jawbone, providing a stable foundation for replacement teeth. Patients can regain their confidence and enjoy a fully functional smile with this advanced technique.
At Keels Family & Cosmetic Dentistry, we prioritize patient comfort and satisfaction. Our skilled dentists will work closely with you to determine if subperiosteal implants are the right solution for your unique needs. Trust us to deliver exceptional results to improve your oral health and well-being.
Pricing
At Keels Family & Cosmetic Dentistry, we understand that dental implant cost plays a crucial role when considering the procedure. Our goal is to provide high-quality dental services at affordable prices.
However, it is important to note that the cost of dental implant restoration can vary based on several factors, such as the number of implants needed, the complexity of the case, and any additional procedures required.
At Keels Family & Cosmetic Dentistry, we offer personalized and affordable dental implants and consultations to assess your needs and provide an accurate estimate tailored to your situation. Our team is committed to transparency and ensuring you receive exceptional care without breaking the bank.
Call us to know more about our dental implant procedures!
Why Choose Keels Family & Cosmetic Dentistry?
At Keels Family & Cosmetic Dentistry, we understand that people choose our practice for a multitude of reasons. Our prime location offers convenience to our valued patients, making it easy to schedule appointments and prioritize their oral health. The trust and satisfaction of our patients, who often refer friends and family, have solidified our reputation as a professional and caring dental office within our community. Our comprehensive services range from cosmetic dentistry to dental care for the entire family, ensuring that we meet the unique needs of every member. We work with various dental insurance plans to make quality care accessible. With flexible scheduling, a warm and welcoming atmosphere, state-of-the-art technology, and a commitment to patient education, we aim to provide not just dental services but also a comfortable and personalized experience. At Keels Family & Cosmetic Dentistry, we prioritize the health and well-being of our patients above all else, fostering a strong personal connection with each individual who walks through our doors.