Don't wait to achieve the smile of your dreams! Reach out to us at Keels Family & Cosmetic Dentistry, where we provide top-notch dental care tailored to your needs. Give us a call today at  (864) 661-6365 your journey to a healthier, brighter smile starts here.
Periodontal Cleaning: Your Path to Optimal Oral Health
Periodontal cleaning is more than a simple dental procedure; it's a pivotal step toward maintaining your overall oral health. This meticulous cleaning process is designed to combat gum diseases, prevent tooth loss, and keep your smile shining bright.
Trust our proficient team at Keels Family & Cosmetic Dentistry to provide you with gentle, comprehensive periodontal care. With our commitment to exceptional service, achieving optimal oral health has never been easier.
Serving the Vibrant Community of Mt. Zion, SC: Keels Family & Cosmetic Dentistry
At the heart of South Carolina, you'll find the vibrant community of Mt. Zion, a picturesque location known for its beautiful landscapes and warm, welcoming residents.
The geography of the area is an eclectic mix of rolling hills and serene waterways, providing the perfect backdrop for outdoor enthusiasts to explore. From the panoramic views atop the scenic hiking trails to the tranquil ambiance of the winding rivers, Mt. Zion is truly a sight to behold.
The community comes alive during annual events, including the much-anticipated Mt. Zion County Fair. This event invites locals and tourists alike to enjoy a blend of traditional fair fun, regional food, and live entertainment. Throughout the year, various cultural and recreational events also take place, fostering a sense of unity and camaraderie in the community.
As a thriving community, Mt. Zion also boasts a variety of local businesses and services designed to cater to its residents' needs. One such essential service is dental care, and that's where we, at Keels Family & Cosmetic Dentistry, come into the picture. Our goal is to ensure that the radiant smiles of this community remain as vibrant as the town itself.
We understand that our patients lead active, busy lives, participating in the many events and activities that Mt. Zion has to offer. Therefore, we provide flexible scheduling and comprehensive dental services to accommodate every lifestyle. From preventative periodontal cleanings to cosmetic treatments, our team is committed to delivering quality dental care in a comfortable and friendly environment.
At Keels Family & Cosmetic Dentistry, we're more than just your local dental practice; we're a proud part of the Mt. Zion community. We strive to contribute to the well-being of our community, one smile at a time. Whether you're a lifelong resident or a visitor soaking in the local sights, you can count on us for exceptional dental care that matches the exceptional spirit of Mt. Zion, SC.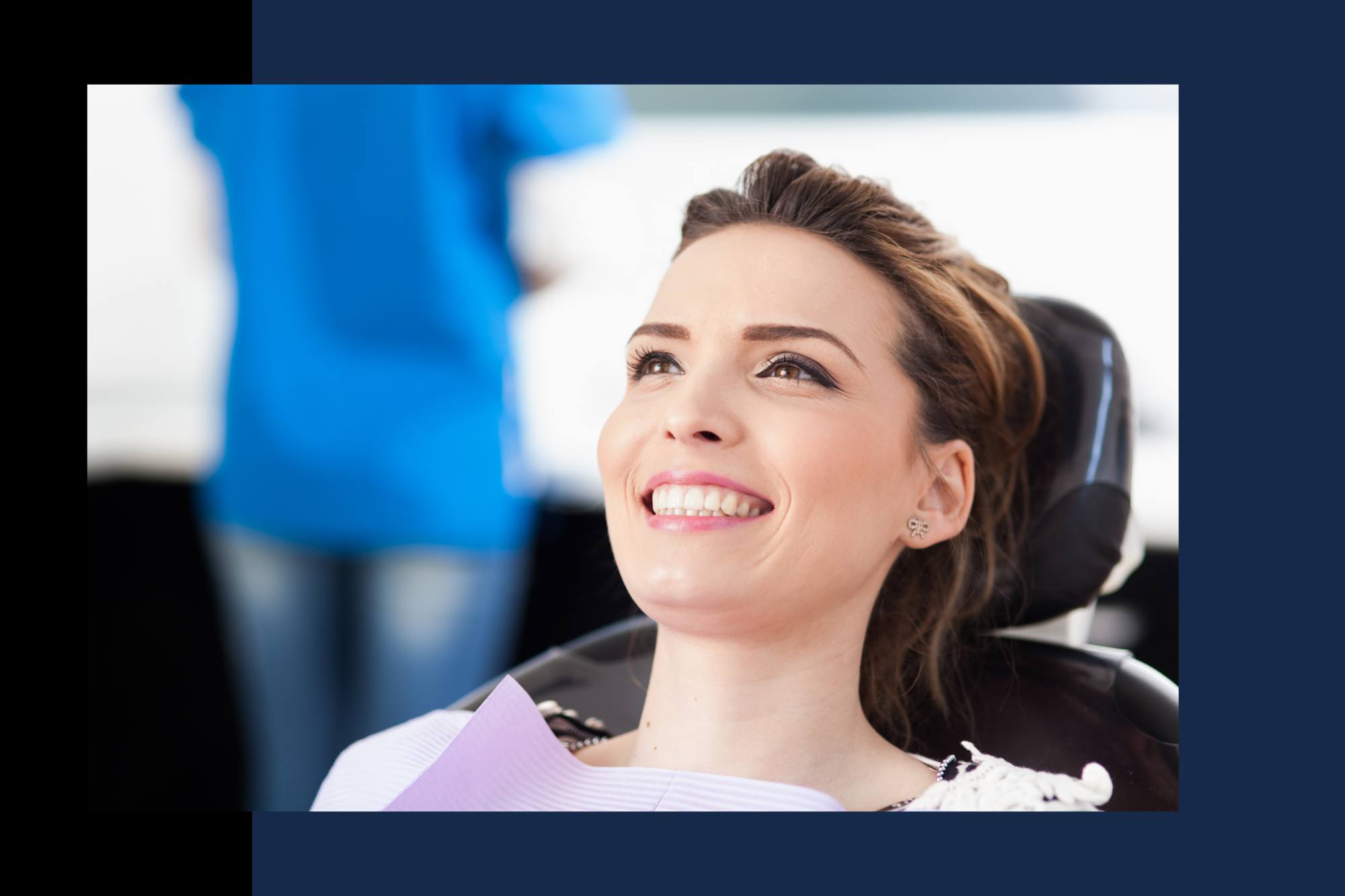 Exceptional Periodontal Cleaning
One of the main services we offer at Keels Family & Cosmetic Dentistry is periodontal cleaning. This preventative treatment is crucial in maintaining your oral health by thoroughly cleaning the pockets around teeth and removing plaque and tartar buildup that regular brushing and flossing can't reach. 
Periodontal cleaning is not just about keeping your teeth clean and shiny; it's about ensuring the overall health of your gums and the structures that hold your teeth in place.
Connected to our primary service of periodontal cleaning are:
Gum Grafting:

This surgical procedure helps treat gum recession, a common consequence of periodontal disease. By grafting healthy gum tissue onto areas where it has receded, we can protect exposed tooth roots and enhance the aesthetic look of your smile.

Gum Cleaning:

This is a standard part of periodontal treatment. We use special tools to clean below the gum line, removing plaque and tartar that can lead to gum disease. Regular gum cleaning aids in preventing inflammation and keeps your gums healthy.
We strive to make all of our patients feel comfortable and welcome, no matter the situation. Our experienced staff will take the time to listen to your concerns and work with you toward a course of treatment that's right for you. We understand the importance of building trust between patient and doctor, so we take great care in providing honest advice and compassionate service.
At Keels Family & Cosmetic Dentistry, we are dedicated to providing quality dental care that meets the highest standards. Our goal is to help you achieve and maintain good oral health through preventative care and education. We look forward to helping you take your smile to the next level!
If you have any questions or would like more information about our services, please don't hesitate to contact our hotline!
What's In Our Periodontal Cleaning Service That Could Benefit You?
At Keels Family & Cosmetic Dentistry, our Periodontal Cleaning Service goes beyond just a regular cleaning. Understanding that each patient is unique, we take the time to personalize our care. We focus on removing plaque and tartar build-up from under the gum line, using advanced equipment to ensure a thorough, in-depth cleaning.
The benefits of our periodontal cleaning service include prevention of gum diseases like gingivitis and periodontitis, improved oral health, and ultimately, the preservation of your natural teeth for a longer period.
Additionally, regular periodontal cleanings can enhance the aesthetic appeal of your smile, boost your confidence, and contribute to your overall well-being. Partner with us; let's journey together toward a brighter, healthier smile!
Other Dental Services Available for Mt. Zion Residents & Tourists
Get the smile you've always wanted at our dental practice in Mt. Zion, SC. From preventive care to cosmetic enhancements, we have it all. Say hello to a brighter smile with our range of cosmetic and restorative dental procedures. You deserve it!
Teeth Whitening

Bridges

Dentures

Inlays & Onlays

Full Mouth Reconstruction

Dental Implants

Dental Crowns

Clear Aligners

Veneers

Pediatric Cavity Fillings

Pulpotomies

Fluoride Treatments

Pediatric Crowns

Dental Exam

Tooth Filling

Wisdom Tooth Removal

Root Canals

And more!
Why Trust Our Expertise at Keels Family & Cosmetic Dentistry?
There are myriad reasons to choose Keels Family & Cosmetic Dentistry for your dental care needs. We aim to provide not just superior dental care, but also an exemplary patient experience.
Our team of professionals is knowledgeable, experienced, and dedicated to delivering the highest quality of personalized service. Our proactive approach to preventative care leverages the latest in dental technology, ensuring you receive comprehensive treatment designed to maintain and enhance your oral health.
Furthermore, we emphasize patient education, as we believe in empowering you to make informed decisions about your dental health. Another standout feature is our commitment to creating a warm and welcoming atmosphere that puts our patients at ease.
When it comes to our periodontal cleaning service, we go the extra mile to ensure that every cleaning is thorough and comfortable, using cutting-edge equipment to effectively eliminate plaque and tartar build-up.
At Keels Family & Cosmetic Dentistry, you're more than just a patient – you're part of our family. Choose us for your dental care, and experience the difference that personalized, quality care can make.
Schedule Your Appointment Today!
Don't wait until an oral health issue arises. Take control of your dental health by scheduling your periodontal cleaning with Keels Family & Cosmetic Dentistry today. Your smile is our passion, and we can't wait to help you achieve and maintain optimal oral health. Call us today to get started!
Why Choose Keels Family & Cosmetic Dentistry?
At Keels Family & Cosmetic Dentistry, we understand that people choose our practice for a multitude of reasons. Our prime location offers convenience to our valued patients, making it easy to schedule appointments and prioritize their oral health. The trust and satisfaction of our patients, who often refer friends and family, have solidified our reputation as a professional and caring dental office within our community. Our comprehensive services range from cosmetic dentistry to dental care for the entire family, ensuring that we meet the unique needs of every member. We work with various dental insurance plans to make quality care accessible. With flexible scheduling, a warm and welcoming atmosphere, state-of-the-art technology, and a commitment to patient education, we aim to provide not just dental services but also a comfortable and personalized experience. At Keels Family & Cosmetic Dentistry, we prioritize the health and well-being of our patients above all else, fostering a strong personal connection with each individual who walks through our doors.