Pediatric Dentistry Services in Lyman, SC
Did you know that proper dental care during childhood can positively impact your child's overall health and wellbeing? It's true! Early oral hygiene habits are crucial in preventing future dental problems and setting your child up for a lifetime of healthy teeth.
Trust us to provide top-notch care for your little ones. Our practice is equipped with the latest technology and a welcoming environment suitable for children of all ages.
We are proud to offer specialized pediatric dentistry services that cater to the unique oral health needs of your little ones. Our experienced team of dental professionals is committed to creating a positive and comfortable environment for children, ensuring that they receive the best possible dental care from an early age.
If you're looking for a place with small town charm and easy access to big city amenities, Lyman, SC is the perfect spot. Located in Spartanburg County just 15 miles south of Greenville, Lyman offers plenty of activities for all ages. Whether it's taking a stroll through historic downtown or spending an afternoon at the lake, visitors are sure to find something to keep them busy. With plenty of shops, restaurants, and other attractions nearby, you'll never run out of things to do in Lyman. So come on down and explore the best that this small town has to offer!
For those seeking a quieter atmosphere, Lyman provides plenty of opportunities for relaxation. Take a leisurely hike up one of the nearby trails and enjoy the natural beauty of the area. Or take a dip in one of the many swimming holes located around town.
Lyman is also home to several golf courses, for those looking to brush up on their skills. With so much to do, it's no wonder that people come from all over to experience the charm and hospitality of Lyman.
At Keels Family & Cosmetic Dentistry, we're all about providing top-notch dental care, and that fits right in with what Lyman is all about. We're super grateful for the chance to take care of the dental needs of the people living here. Our main goal is to make sure our patients feel comfortable and satisfied. We want every visit to be a positive and enjoyable experience for you!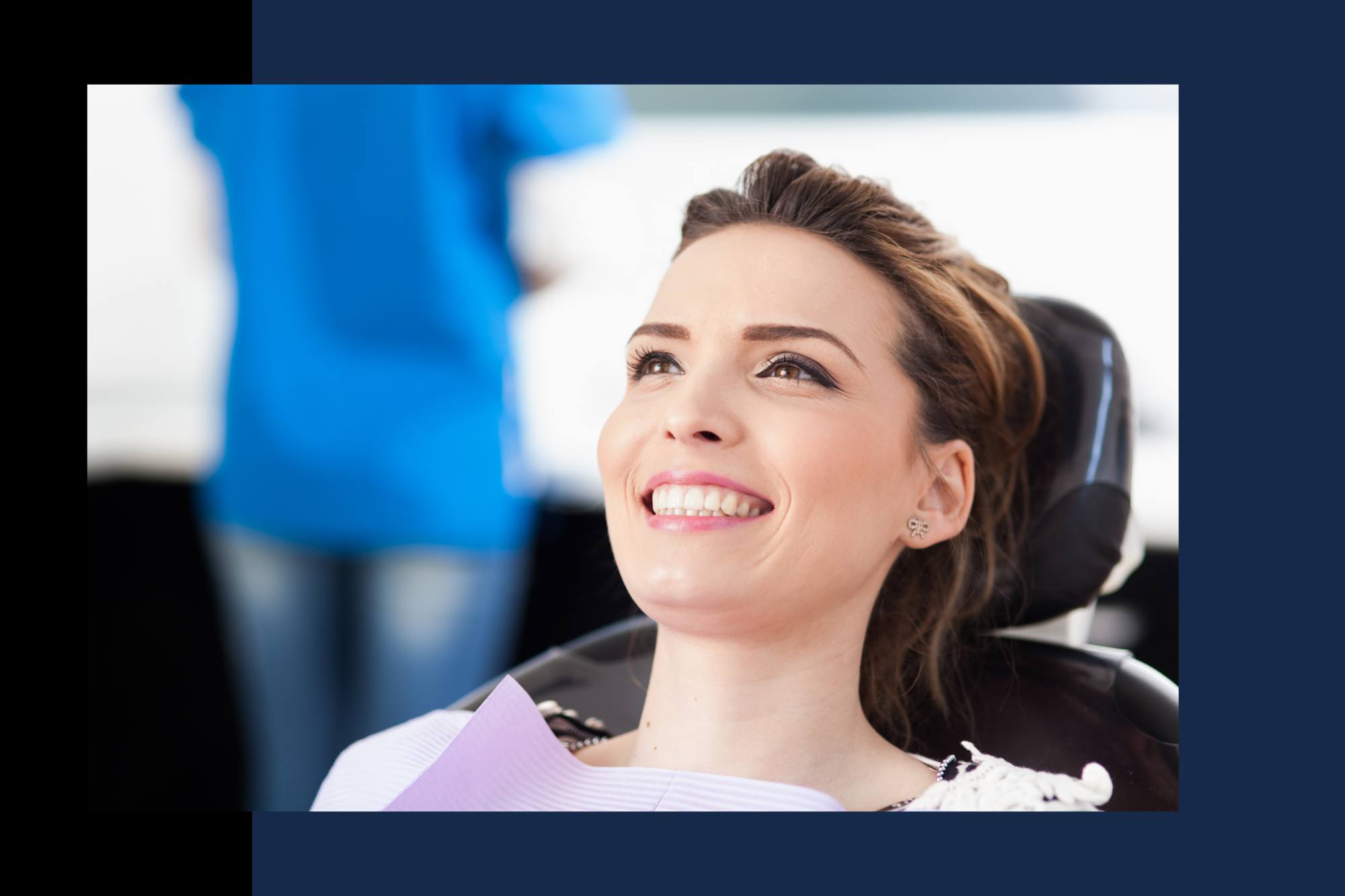 Gentle and Friendly Dental Examinations for Kids
We understand that visiting the dentist can be intimidating for children. Our gentle and friendly approach to dental examinations helps children feel at ease during their appointments. Our skilled pediatric dentists use child-friendly language to explain each step of the examination, making sure your child understands the importance of maintaining good oral hygiene.
Comprehensive Preventive Dental Care
Prevention is the key to maintaining a healthy smile. Our comprehensive preventive dental care includes regular check-ups, cleanings, and fluoride treatments to protect your child's teeth from decay. We also provide dental sealants to shield vulnerable areas and minimize the risk of cavities.
Early Orthodontic Evaluation
Monitoring your child's dental development is crucial for identifying orthodontic issues early on. Our pediatric dentists perform early orthodontic evaluations to assess your child's bite and alignment. If necessary, we will recommend appropriate orthodontic treatments to ensure your child's teeth develop correctly.
Cavity Detection and Treatment
Children are susceptible to cavities due to their developing oral hygiene habits. Our team uses advanced technology to detect cavities in their early stages. We provide prompt and effective cavity treatments, such as dental fillings, to restore your child's teeth and protect them from further damage.
Specialized Dental Care for Children with Special Needs
We believe that every child deserves quality dental care. Our compassionate team is experienced in providing specialized dental services for children with special needs. We strive to create a comfortable and positive dental experience for all children, regardless of their individual requirements.
We offer pediatric dentistry services including:
Pediatric Cavity Fillings

Pulpotomies

Fluoride Treatments

Pediatric Crowns
Oral Health Education for Kids and Parents
At Keels Family & Cosmetic Dentistry, we prioritize education. We empower both kids and parents with valuable information about oral health, proper brushing and flossing techniques, and the importance of a balanced diet for healthy teeth. By educating our young patients and their families, we aim to foster a lifelong commitment to excellent oral hygiene.
Why Choose Our Pediatric Dentist for Your Child's Dental Needs
At Keels Family & Cosmetic Dentistry, we understand that your child's dental health is of utmost importance to you. As parents ourselves, we know the value of providing compassionate and specialized dental care for children.
Our dedicated team of pediatric dentists is committed to creating a positive and comfortable dental experience for your little ones. Here are six compelling reasons why you should choose us for your child's dental needs:
Pediatric Dental Specialists Our practice is entirely focused on pediatric dentistry, which means we have extensive experience and specialized training in treating children of all ages. Our dentists understand the unique dental needs of young patients, from infants to teenagers, and are skilled in handling their dental care with expertise and care.
Child-Friendly Environment We believe that a trip to the dentist should be a fun and enjoyable experience for children. Our dental office is designed with kids in mind, featuring vibrant colors, playful decorations, and a welcoming atmosphere. Our team knows how to engage with children and make them feel at ease, helping to build positive associations with dental visits.
Preventive Dental Care Preventing dental problems before they arise is crucial for maintaining optimal oral health in children. Our pediatric dentists emphasize preventive care, including regular check-ups, dental cleanings, and dental sealants to protect your child's teeth from cavities. We educate both parents and children on proper oral hygiene techniques to promote a lifetime of healthy smiles.
Behavior Management Expertise We understand that some children may feel anxious or fearful about dental visits. Our team is trained in behavior management techniques that help create a stress-free environment for kids. We use positive reinforcement and communication tailored to your child's personality to ensure a positive and calm dental experience.
Specialized Pediatric Dental Services From the first tooth eruption to orthodontic evaluations, our practice offers a comprehensive range of pediatric dental services. Whether your child needs a dental filling, dental crowns, or emergency dental care, we've got it covered. Our dentists stay up-to-date with the latest advancements in pediatric dentistry to provide the best possible care for your child.
Parental Involvement and Education We believe that parents play a crucial role in their child's dental health. Our team is dedicated to educating parents about the best practices for oral hygiene, nutrition, and dental care at home. We are always available to address any questions or concerns you may have about your child's dental health and provide you with the information you need to make informed decisions.
Choosing the right pediatric dentist is essential for ensuring your child's dental well-being. We go above and beyond to create a positive dental experience that sets the foundation for a lifetime of healthy smiles.
Schedule Your Child's Dental Appointment Today!
Keels Family & Cosmetic Dentistry is dedicated to delivering exceptional pediatric dentistry services in Lyman, SC. Our friendly team is ready to welcome your child to our dental family and provide the personalized care they deserve. Give your child the gift of a beautiful smile by scheduling their dental appointment today.
Request an appointment now and give your child the best dental care experience with our specialized pediatric dentistry services! Together, we'll lay the foundation for a lifetime of healthy smiles!
We look forward to serving your family and ensuring your child's dental health for years to come!
Why Choose Keels Family & Cosmetic Dentistry?
At Keels Family & Cosmetic Dentistry, we understand that people choose our practice for a multitude of reasons. Our prime location offers convenience to our valued patients, making it easy to schedule appointments and prioritize their oral health. The trust and satisfaction of our patients, who often refer friends and family, have solidified our reputation as a professional and caring dental office within our community. Our comprehensive services range from cosmetic dentistry to dental care for the entire family, ensuring that we meet the unique needs of every member. We work with various dental insurance plans to make quality care accessible. With flexible scheduling, a warm and welcoming atmosphere, state-of-the-art technology, and a commitment to patient education, we aim to provide not just dental services but also a comfortable and personalized experience. At Keels Family & Cosmetic Dentistry, we prioritize the health and well-being of our patients above all else, fostering a strong personal connection with each individual who walks through our doors.