It's time to prioritize your dental health with Keels Family & Cosmetic Dentistry! We're committed to providing the best oral care and creating beautiful smiles in Greer, SC. Don't wait, call us today at (864) 661-6365 and let us make your dental wellness our priority.
Superior Tooth Extraction Services
Experience top-tier tooth extraction services at Keels Family & Cosmetic Dentistry. Our expert team employs advanced techniques and technology to ensure safe and efficient tooth extraction procedures. 
We're dedicated to making your experience as comfortable as possible, mitigating any anxiety or discomfort associated with dental procedures. Trust in our care as we prioritize your oral health and well-being.
Serving the Heart of Greer, SC at Keels Family & Cosmetic Dentistry
Nestled in the foothills of the Blue Ridge Mountains, Greer, South Carolina is a charming city that beautifully blends its rich history with modern living. 
Greer's downtown, fondly known as 'Greer Station,' is a vibrant mix of retail, dining, and entertainment spots that are housed in well-restored historic buildings. A walk down Trade Street reveals an array of local businesses and restaurants that embody the city's spirit of community and hospitality.
In addition to its appealing downtown, Greer also boasts a plethora of outdoor attractions. One such attraction is the stunning Lake Robinson, a 2,250-acre lake that offers fishing, boating, and bird-watching opportunities. The city's annual events, like the Greer Family Fest and the International Festival, are a testament to its cultural diversity and community spirit.
Geographically, Greer is uniquely positioned between Greenville and Spartanburg, which contributes to its continuous growth and development. The city's landscape ranges from picturesque mountain vistas to serene lakes, offering an enticing setting for outdoor enthusiasts and nature lovers alike.
At Keels Family & Cosmetic Dentistry, we are proud to serve the wonderful people of Greer. We are deeply rooted in this community and have been a part of its growth over the years. Our commitment to providing superior dental care is driven by our desire to take care of our neighbors and friends. We understand the unique needs of our patients and tailor our services to meet those needs.
So whether you're a longtime resident or new to the city, we welcome you to become a part of our dental family. At Keels Family & Cosmetic Dentistry, we are not just providing dental services; we are building relationships and creating smiles, one patient at a time.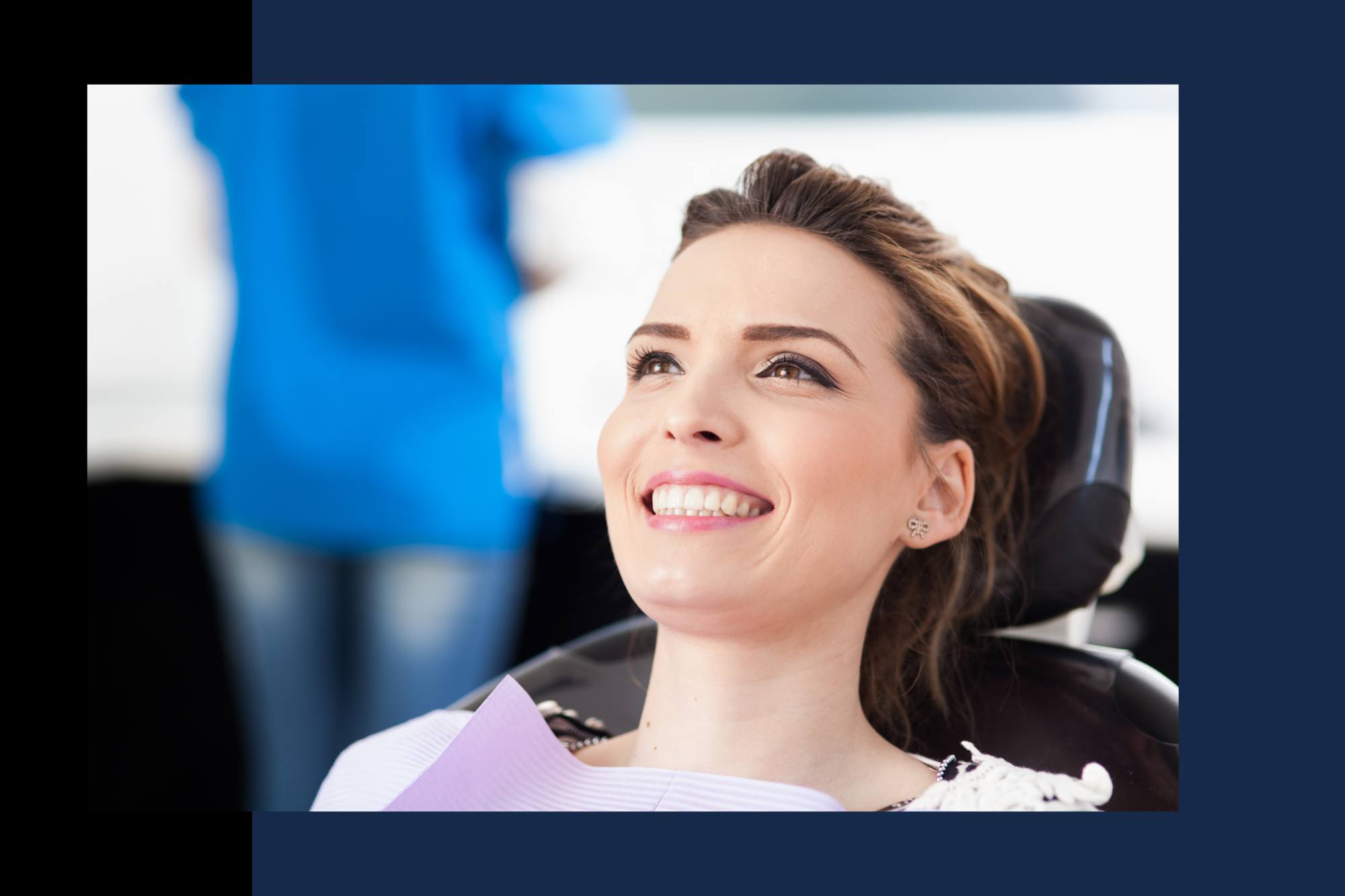 Top-Notch Tooth Extraction Services
At Keels Family & Cosmetic Dentistry, we specialize in a range of dental services, one of the foremost being tooth extraction. Tooth extraction is a procedure that involves the removal of a tooth from its socket in the bone. While we always aim to save a natural tooth, certain circumstances such as severe decay, disease, or trauma may necessitate its removal.
We endeavor to ensure our patients' comfort during the process. Our dedicated team of professionals is proficient in the latest extraction techniques and uses state-of-the-art equipment. The procedure begins with the application of a local anesthetic to numb the area. Once the area is numb, the tooth is loosened with a tool called an elevator. Then the tooth is removed with dental forceps.
Post-extraction, we provide detailed after-care instructions to promote smooth recovery and prevent complications. This includes guidance on managing any discomfort, what to eat and drink, and when to resume normal activities. We also recommend follow-up appointments to monitor the healing process and discuss any potential need for replaced teeth, like dental implants or bridges.
One aspect that sets us apart is our attention to patient education. We believe in empowering our patients with knowledge about the procedure, its need, and the expected recovery process. This way, our patients are well-informed and can make decisions about their dental health with confidence.
Patient safety and satisfaction are our top priorities. We follow stringent sterilization and hygiene protocols to ensure a safe environment. Our team is committed to providing gentle care, easing any worries or anxiety you might have about the procedure.
At Keels Family & Cosmetic Dentistry, we understand that every tooth extraction is unique just like every patient. With our personalized approach, we strive to make tooth extraction a stress-free experience, ensuring that our patients are at ease before, during, and after the procedure. Our goal is to help our patients maintain their best oral health and smile with confidence.
We Provide Dental Services Personalized to Cater to Your Unique Dental Needs
One of the primary benefits is our commitment to patient education. We believe knowledge is power; the more you understand your dental health and procedures, the more confident and comfortable you will be in making decisions about your care.
Stress-Free Procedures 
Our team is dedicated to making every tooth extraction as stress-free as possible. We use local anesthesia to numb the extraction area before the procedure, minimizing discomfort. 
After-Care Tips & Advice 
For post-procedure, we provide detailed after-care instructions to help you manage any discomfort, navigate your diet, and return to normal activities. This way, you can recover smoothly and prevent complications.
Your Safety on Top of Everything 
Patient safety is paramount in our practice. We adhere to strict sterilization and hygiene protocols, ensuring a safe and clean environment for your procedure. Furthermore, our personalized approach means that your care plan is tailor-made to suit your needs, taking into consideration your overall oral health, personal preferences, and any concerns or anxieties you may have about the process.
Finally, our services extend beyond the procedure itself. We schedule follow-up appointments to monitor your recovery and discuss options for replacing extracted teeth, like dental implants or bridges. This comprehensive approach ensures continuity of care, so you're never left wondering what's next. 
At Keels, we are not just about providing a service – we're about empowering you to smile with confidence.
Why Choose Keels Dental: Quality, Empathy, and Innovation
When it comes to oral healthcare, Keels Dental stands out as a beacon of quality, empathy, and innovation. Our dedication to patient care stems from a deeply rooted belief in empowering you to take charge of your dental health. We take pride in our ability to offer personalized treatment plans, ensuring that each patient receives care that caters directly to their unique dental needs.
Our commitment to quality does not end with our procedures. We invest in state-of-the-art dental technology to provide you with the best possible experience and results. Our sophisticated equipment, combined with our highly skilled and experienced team, allows us to diagnose and treat dental issues with unprecedented accuracy and efficiency.
At Keels Dental, we understand that a visit to the dentist can be daunting. That's why we strive to cultivate an environment of comfort and trust. Our compassionate team is always ready to listen to your concerns, answer your questions, and put your mind at ease. Our goal is to make your visit not just bearable, but enjoyable.
Furthermore, our dental practice is more than just a clinic. It's a platform for education. We believe that informed patients make the best decisions about their dental care. So, we take the time to explain procedures, discuss options, and provide resources for further learning.
Take the First Step Towards a Brighter Smile Today!
Don't wait for dental issues to affect your smile and overall well-being. At Keels Dental, we're ready to guide you on a journey toward optimal oral health. Schedule your appointment today and experience the Keels Dental difference. Our team is waiting with open arms to provide you with an empowering dental experience. Remember, your healthiest smile is just a phone call away!
Why Choose Keels Family & Cosmetic Dentistry?
At Keels Family & Cosmetic Dentistry, we understand that people choose our practice for a multitude of reasons. Our prime location offers convenience to our valued patients, making it easy to schedule appointments and prioritize their oral health. The trust and satisfaction of our patients, who often refer friends and family, have solidified our reputation as a professional and caring dental office within our community. Our comprehensive services range from cosmetic dentistry to dental care for the entire family, ensuring that we meet the unique needs of every member. We work with various dental insurance plans to make quality care accessible. With flexible scheduling, a warm and welcoming atmosphere, state-of-the-art technology, and a commitment to patient education, we aim to provide not just dental services but also a comfortable and personalized experience. At Keels Family & Cosmetic Dentistry, we prioritize the health and well-being of our patients above all else, fostering a strong personal connection with each individual who walks through our doors.