At Keels Family & Cosmetic Dentistry our mission is clear and that's to provide exceptional, personalized dental care that goes beyond mere treatment. Call us today at (864) 661-6365
Trusted Cosmetic Dentistry in Woodberry, SC
With a firm commitment to staying at the forefront of dental advancements, we bring you cutting-edge technology and innovative techniques, ensuring that your dental experience is seamless, efficient, and pain-free. Whether you seek routine check-ups, preventive care, cosmetic enhancements, or restorative procedures, rest assured that your smile is in the hands of experts who prioritize precision, aesthetics, and longevity.
What truly sets us apart at Keels Family & Cosmetic Dentistry is our unwavering belief in building lasting relationships with each and every one of our patients. We recognize that every individual is unique, and their dental needs deserve tailored attention. Our awesome team is all about empathy! They listen, understand, and educate you so that you feel confident making choices about your oral health.
Located in the upstate of South Carolina, Woodberry is a small town full of charm and history. From its quaint downtown area to its beautiful historic homes, visitors find themselves enchanted by Woodberry's allure. 
Woodberry has a rich history and culture, with many attractions to explore and experience and outdoor activities like hiking, camping, fishing, kayaking, and golfing. It's also a great spot for bird-watching, with several species of birds living in the area. Whether visitors are looking for a relaxing getaway or an adventurous trip, Woodberry is the perfect destination for all types of travelers. 
The residents of Woodberry are very welcoming and hospitable, making visitors feel right at home. In addition to its friendly atmosphere and beautiful scenery, Woodberry offers plenty of delicious dining options. From local favorite restaurants to world-renowned chefs, Woodberry has something for everyone. 
If you live in Woodberry, SC and are searching for dependable dental experts, Keels Family & Cosmetic Dentistry is all you need. We have the expertise, technological advancements and friendly facilities.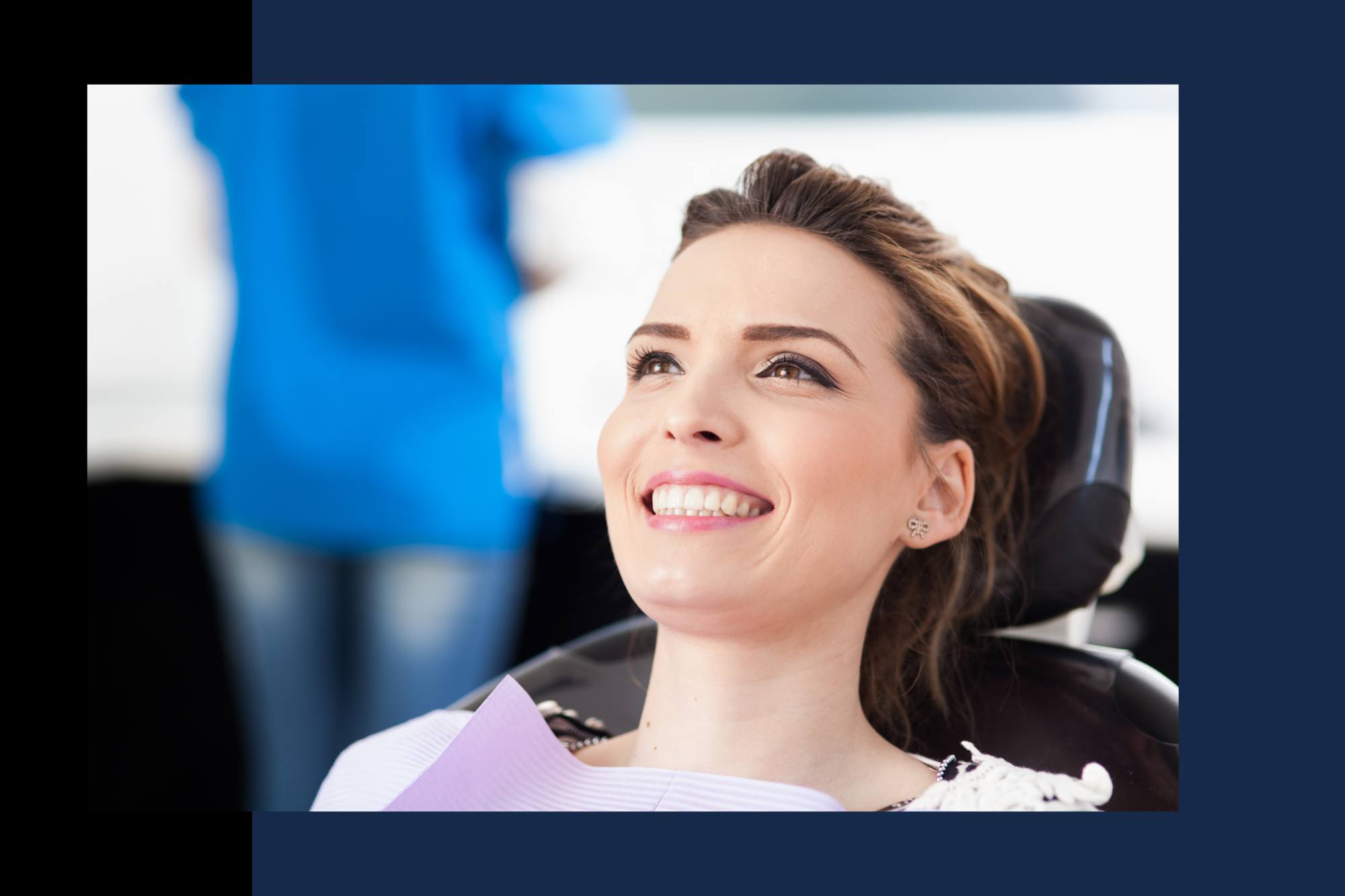 Comprehensive General Dentistry Services
Keels Family & Cosmetic Dentistry is your destination for comprehensive general dentistry services that go above and beyond ordinary dental care. At Keels, we understand that oral health is a vital foundation for overall well-being, so we take a holistic approach to dentistry.
Our dental team is on point! We've got a group of skilled dentists with loads of experience and expertise. From regular check-ups to more complicated treatments, we have the know-how to handle any oral health issues that come our way.

At our dental clinic, we take a personalized approach to patient care. We understand that everyone has different dental needs and goals. That's why we create customized treatment plans just for you, considering your unique oral health requirements and preferences. We want to make sure you get the care that suits you best!

We're all about that top-notch technology at Keels! Our dental clinic stays up-to-date with the latest and greatest advancements. This means we can give accurate diagnoses, speedy treatments, and fantastic results to every single one of our patients. So you know you're in good hands when you choose us!

We've got you covered when it comes to dental care! Our services cover everything from regular check-ups and cleanings to fixing dental issues and managing gum disease. We want to be the one place you can count on for all your dental needs.

We're all about creating a family-friendly vibe here. Going to the dentist can be nerve-wracking for some, so we make it a priority to ensure you feel totally relaxed and comfortable during your time with us. We want your journey with us to be smooth sailing from start to finish!

Education is a big deal to us. We truly believe that when patients are well-informed, they can make the best choices for their oral health. That's why our team takes the time to teach you about your dental conditions, different treatment options, and ways to prevent future issues. We want you to feel confident and in control of your beautiful smile!

Oral health is a vital foundation for overall well-being. At Keels, we are driven by a commitment to excellence in everything we do. From the moment you walk through our doors to the final stages of your treatment, you can expect nothing less than exceptional care and outstanding results.
Your smile deserves the best, and at Keels Family & Cosmetic Dentistry, we take pride in delivering exceptional general dentistry services that prioritize your oral health and happiness. 
Join us on a journey to achieve and maintain a vibrant, healthy smile that lasts a lifetime. Schedule your appointment today and experience the Keels difference firsthand.
Cosmetic Dentistry Services in Woodberry, SC
At Keel Family & Cosmetic Dentistry, we strive to deliver our patients the best possible cosmetic dentistry services. Our team of experienced and dedicated dental professionals is committed to providing top-quality care that meets your needs. We understand the importance of having a smile you feel confident in, and we take pride in helping you achieve your aesthetic goals.
Our services include teeth whitening, veneers, dental implants, and even full-mouth reconstruction. Our team takes the time to understand your unique needs and concerns before recommending any treatments or procedures. We are committed to providing you with the best care possible while maintaining a safe environment.
Additionally, we understand that many patients have anxiety regarding dental visits, and we strive to provide a calm and comforting atmosphere. Our caring team will discuss all available options with you so that you can make an informed decision.
We also offer the following  services:
Dentures 

Dental Bridges

Full Mouth Reconstruction

Veneers 

Teeth Whitening

General Dentistry

Cosmetic Dentistry

Teeth Cleaning

Tooth Fillings

Dental Exam

Periodontal Treatment

Teeth Cleaning 

Emergency Dentistry
At Keel Family & Cosmetic Dentistry, we are committed to helping you achieve the smile of your dreams. Contact us today for more information on how our skilled dental professionals can help you with your cosmetic dentistry needs. We look forward to hearing from you soon
Why Choose Keels Family & Cosmetic Dentistry?
At Keels Family & Cosmetic Dentistry, we understand that people choose our practice for a multitude of reasons. Our prime location offers convenience to our valued patients, making it easy to schedule appointments and prioritize their oral health. The trust and satisfaction of our patients, who often refer friends and family, have solidified our reputation as a professional and caring dental office within our community. Our comprehensive services range from cosmetic dentistry to dental care for the entire family, ensuring that we meet the unique needs of every member. We work with various dental insurance plans to make quality care accessible. With flexible scheduling, a warm and welcoming atmosphere, state-of-the-art technology, and a commitment to patient education, we aim to provide not just dental services but also a comfortable and personalized experience. At Keels Family & Cosmetic Dentistry, we prioritize the health and well-being of our patients above all else, fostering a strong personal connection with each individual who walks through our doors.