Creating a Positive Dental Experience for Children
At Keel Family & Cosmetic Dentistry, we aim to provide comprehensive, compassionate pediatric dental care. We understand that kids have unique needs and strive to ensure each child feels comfortable and safe in the dentist's chair.
Our team of experienced professionals takes their time to listen to children's questions and concerns before beginning treatment. We specialize in preventive care for our youngest patients and provide educational resources to help parents understand how best to care for their child's teeth.
We also offer treatments such as sealants, fluoride applications, composite fillings, and crowns when necessary. Our goal is to ensure that all children have healthy teeth so they can enjoy a lifetime of smiles.
We believe that good oral health starts at a young age, and our team is dedicated to providing the highest quality care for kids of all ages. Our staff of dentists, hygienists, and assistants are committed to making sure each visit is pleasant and productive. We create an environment where children feel safe and comfortable so they can look forward to their dental appointments.
About Five Forks, South Carolina
Five Forks is a great place in South Carolina for its unique cultural experiences. Whether looking for traditional Southern cuisine or an outdoor adventure, Five Forks offers something exciting. You can explore the local history and architecture at the Greenville County Museum of Art, take part in an unforgettable music experience at The Handlebar, relax with family and friends at one of the many parks, or shop for unique gifts and souvenirs.
With a great variety of attractions, Five Forks will offer an unforgettable experience for all who visit. Whether visiting with family or enjoying a romantic getaway, Five Forks has something special. From its picturesque beauty and quaint streets to its vibrant culture, this South Carolinian town is a must-see for any traveler.
For those who love the outdoors, many hiking trails and parks around the area offer stunning views of the surrounding landscape. You can also participate in outdoor activities such as horseback riding, fishing, camping, and more.
For lovers of history and art, Five Forks has plenty to explore with its many museums and historic sites. From the Greenville County Museum of Art to the Five Forks Battle Monument, there is something to captivate all who visit. No matter your interests, you will find plenty to explore in this delightful town.
Just like any city in South Carolina, Five Forks, SC requires good dental services like Keel Family & Cosmetic Dentistry. Give us a call today!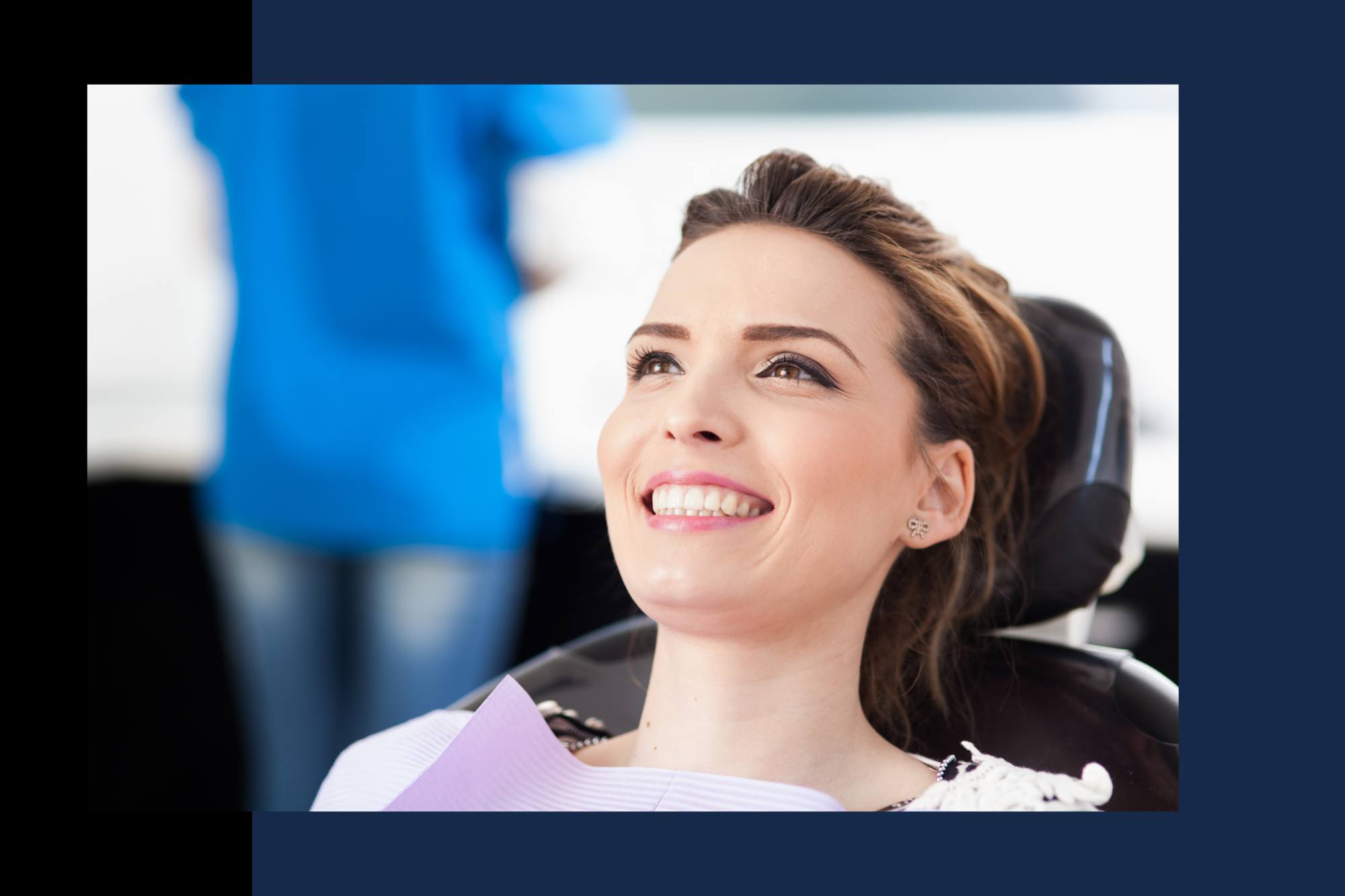 Gentle & Safe Pediatric Dentistry Services for Your Little Ones
At Keels Family & Cosmetic Dentistry, we understand that children have unique dental needs and require special care to ensure their dental health. Our dedicated team of experienced pediatric dentists is committed to providing compassionate and exceptional dental care to children of all ages.
We believe that early dental intervention and establishing good oral hygiene habits can set the foundation for a lifetime of healthy smiles.
Our Pediatric Dentistry Services
Comprehensive Dental Examinations for Kids We offer comprehensive dental check-ups for children to assess their oral health. Our gentle approach helps children feel at ease during the examination process, allowing us to identify any potential dental issues early on.
Child-Friendly Dental Cleanings Regular dental cleanings are crucial to maintain good oral health. Our skilled dental hygienists specialize in working with children and use child-friendly techniques to clean their teeth, removing plaque and tartar buildup effectively.
Dental Sealants Dental sealants are a protective coating applied to the chewing surfaces of the back teeth. They act as a barrier, preventing cavities and decay in these vulnerable areas. Our pediatric dentists will carefully apply dental sealants to safeguard your child's teeth from potential damage.
Fluoride Treatments Fluoride is essential for strengthening tooth enamel and preventing tooth decay. Our fluoride treatments are safe and effective in protecting your child's teeth, especially during their formative years.
Restorative Dentistry for Kids Accidents can happen, and children may experience dental trauma or tooth decay. Our pediatric dentists are skilled in providing restorative treatments such as dental fillings and crowns tailored to children's needs.
Others Services Offered in Five Forks, SC
Dentures

Dental Bridges

Full Mouth Reconstruction

Veneers

Teeth Whitening

General Dentistry

Cosmetic Dentistry

Emergency Dental Services
We also provide follow-up care and regular checkups to ensure your dental health remains in good condition. If you live in Five Forks, SC, and need a reliable dentist, don't hesitate to come see us at Keel Family & Cosmetic Dentistry! We look forward to helping you get the smile you deserve.
Why Choose Us?
At Keels Family & Cosmetic Dentistry, we believe that a healthy, confident smile is a powerful asset that can enhance your overall well-being and transform your life. With a commitment to excellence and a passion for dental care, we are dedicated to providing you and your family with top-tier dental services that go beyond ordinary dentistry.
Comprehensive Dental Care

: We offer a wide range of services, including preventive dentistry to maintain oral health, cosmetic dentistry to enhance your smile's aesthetics, restorative dentistry to repair and strengthen damaged teeth, and more. Our comprehensive approach ensures that all dental needs are met under one roof, saving you time and hassle.

Expert and Compassionate Dentists

: Our team of highly skilled dentists brings knowledge and expertise to the practice. We stay up-to-date with the latest advancements in dentistry to provide you with the best possible care. But it's not just about technical skills – we genuinely care for each patient, taking the time to understand your concerns and make your dental experience as comfortable as possible.

Advanced Techniques & Tools

: At Keels, we believe in harnessing the power of technology to deliver precise, efficient, and minimally invasive treatments. Our modern dental equipment enables us to provide accurate diagnoses and effective solutions, ensuring optimal outcomes for every procedure.

Customized Treatment to Fit Your Exact Needs

: We understand that every patient has unique dental needs and goals. We create personalized treatment plans catering to your specific requirements, preferences, and budget. Our goal is to collaborate with you to achieve your dreams' smile.

Family-Friendly Atmosphere

: Our practice is designed to be warm, welcoming, and family-oriented. We take pride in providing a positive dental experience for patients of all ages, from children to seniors. Your comfort and satisfaction are our top priorities.

Dental Education and Prevention

: We believe prevention is the key to long-term oral health. Our team takes the time to educate you about proper dental hygiene practices and preventive measures, empowering you to maintain a healthy smile between visits.
Contact us today to schedule an appointment for your child and take the first step towards a healthy, beautiful smile. We look forward to caring for your child's dental health with our specialized pediatric dentistry services!
Why Choose Keels Family & Cosmetic Dentistry?
At Keels Family & Cosmetic Dentistry, we understand that people choose our practice for a multitude of reasons. Our prime location offers convenience to our valued patients, making it easy to schedule appointments and prioritize their oral health. The trust and satisfaction of our patients, who often refer friends and family, have solidified our reputation as a professional and caring dental office within our community. Our comprehensive services range from cosmetic dentistry to dental care for the entire family, ensuring that we meet the unique needs of every member. We work with various dental insurance plans to make quality care accessible. With flexible scheduling, a warm and welcoming atmosphere, state-of-the-art technology, and a commitment to patient education, we aim to provide not just dental services but also a comfortable and personalized experience. At Keels Family & Cosmetic Dentistry, we prioritize the health and well-being of our patients above all else, fostering a strong personal connection with each individual who walks through our doors.